Develop and set your mobile app
for IOS & ANDROID smartphones
Develop your navigation app with CIRKWI
When planning a trip in a city or in the countryside, users want to be able to easily find their way, and want an app that can guide them in real time. 
Developing a travel navigation app which also operates offline can be very costly.
Thanks to the CIRKWI App maker, get your own customized, navigation app and share your touristic routes for an affordable price. Take advantage of every feature (to be enabled or not) matching your customers needs as well as yours : route marks, compass, creation and editing of additional editorial content with images, photos, texts...
With or without an Internet connection, the whole content (maps, texts, images...) of the app remains available:this allows you and your customers to use the app anytime and anywhere ! 
About 40 apps already developed by Cirkwi
The Cirkwi app tool uses a technology allowing to create custom-made and stable apps which perfectly meet your end users needs.
About 40 apps have been developed for our customers and are currently available for downloading and regularly updated.
Savoie Mont-Blanc and FFRandonnée use their own app developed by our tools! And over 3 million users already tested the Cirkwi apps.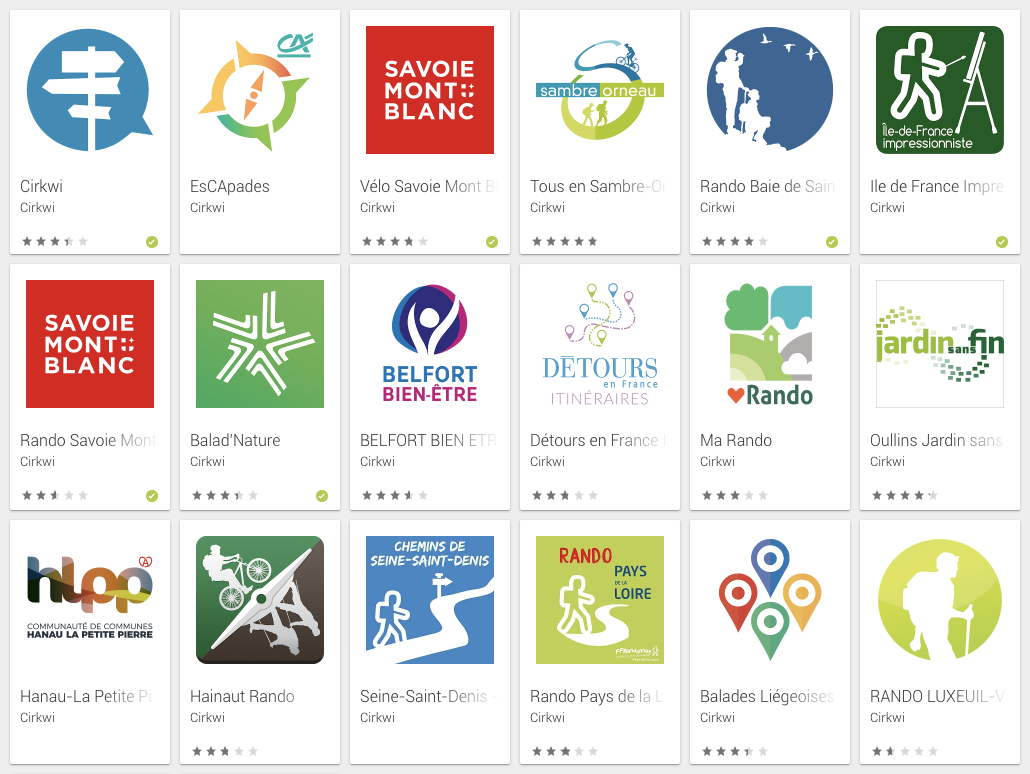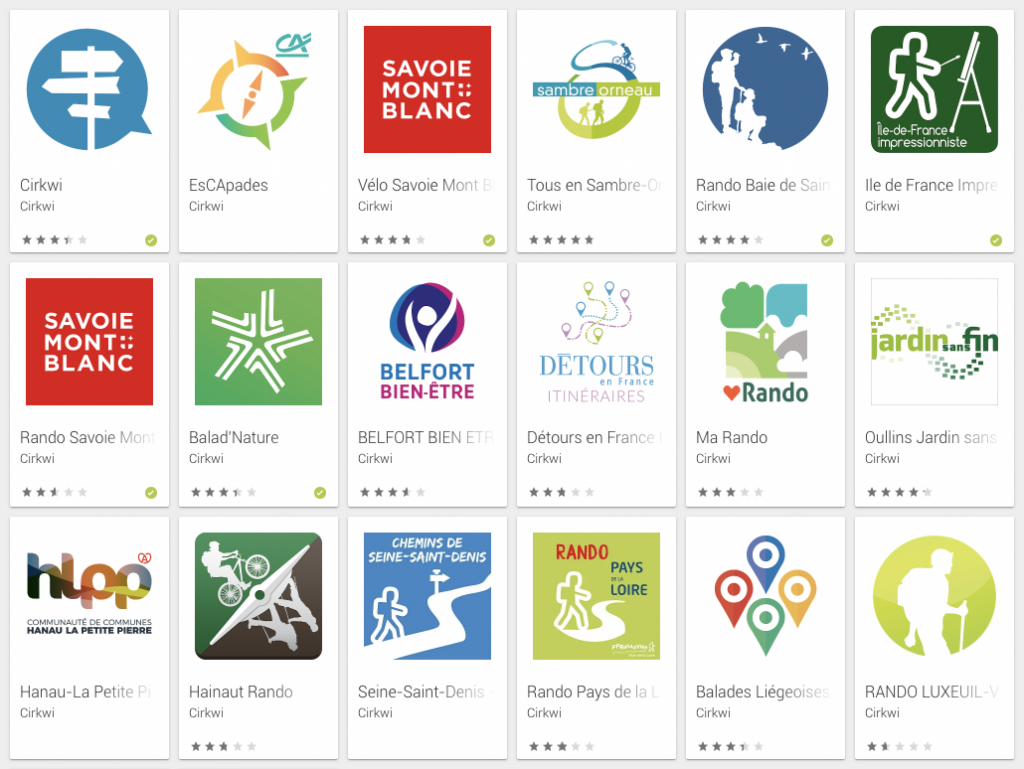 No Wifi or Data required
Users keep access to the content of the app (map, photos etc.) offline no matter where they are.

Regular updates
The app is continuously updated by our team to improve existing features and develop new ones.

100% customizable
Customize the app : change the colors to match your company's graphic charter, add your own logo, create editorial content...

Compatible with any device
Available for download on Android and IOS, on any device.

Developed quickly
The app will be developed and delivered in a short time by our team. Only a few weeks are needed between your request and the delivery.

Track your analytics
Keep an eye on the results and evaluate your performance thanks to the statistics available in your analytics tool.
Des grands comptes aux petites structures
Les autres solutions CIRKWI