Content marketing 
for travel professionals
Integrate travel guides on your website
and increase your bookings!
Did you know that 86% of travelers choose their next accommodations based on tourist attractions in the area ?
So, don't wait any longer and include guides to tourist attractions to explore near your accommodation with the Cirkwi Widget.
Ask your customers what they are interested in
98 out of 100 travelers who view your site don't book you. Do you know why ? Because you have to give them good reasons to choose you!
Include guides in all your communications
3.5M places and activities to create your guides and include them on your web pages, in your emails, at your reception desk,…
You already know that a « satisfied » customer is a customer who books, a customer who comes back and most of all, a customer who gives you a 10/10 rating !
A guide for your establishment and a widget for your website.
To go even further,
sign up for PRO
Unlimited guides, unlimited widgets, QR codes and a smartphone interface, multilingual capability and way more.
Unlimited guides for all your customers' profiles.
Offer multiple guides in your widget catering to all your customers' preferences : Your selection of restaurants, guides to major cities in the area, unusual places, sporting activities, museums and cultural centers…
Your guides in all languages.
Do you get a lot of customers who aren't English speakers ? Finally, here's the solution to show them around in their own language. Set the language according to your customers' profiles, create your guides and include them in all your communications.
QR codes and a smartphone interface.
For using guides on the go, provide a user-friendly mobile interface for your customers and have QR codes available at your reception desks, in your rooms or at your restaurant tables and help your customers have a memorable stay.
Try it by scanning the QR code below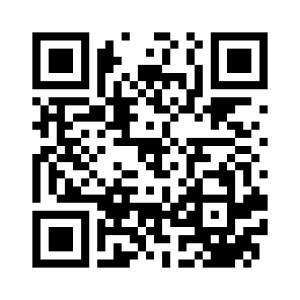 Include guides in emails and texts to your customers.
The guides fit perfectly into the booking confirmation emails. They're even more essential in pre-stay emails and texts. And why not retain your customers once they left ?
Templates for your Tourism pages.
Dozens of templates to create your Tourism pages.
Create your space and offer a « Tourism » page that fires the imagination. Improve the look of your widgets, add guide lists, new maps, useful info… choose your template and our team will customize it the way you want.
Are you a hotel group
or a web agency ?
Switch to EXPERT
Thanks to API, push the limits of your imagination by customizing your contents infinitely.
Advantage of your connections' tourism content.
Provide your partners with a new service and benefit from their tourism recommendations on your website.
To respond to every need (even those we haven't thought of yet) we provide a standard API which gives you complete freedom. You receive the raw data, you store it (or not) and you include it in your services. Your only limit is your imagination. API provides:
Titles
Geolocalization
Categories and tags
Themes
Images and photos
Ratings and rankings
Languages
Favorites
Guides
Ratings by area
…
Our support team and our project team are here to help you at all stages of your project.
Select Your Package!
Since 2011, Cirkwi helps tourism professionals to deliver value to their customers and stakeholders in France and 80 other countries worldwide. Its 40 fully-committed team members are data and business driven digital experts.
tourist spots and activities
Hiking, excursions and tourist routes
Plus de 2000 professionnels utilisent les solutions Cirkwi