World is Mine, WIM, is an index of 3M locations and touristic activities
from the web, and available in API and with widgets.
WIM, The Travel Search Engine
You want to access a massive database with millions of points of interests and touristic activities, in different languages and near your location or your region ?
WIM finds, organizes and preselects all pages containing in all languages and makes them immediately accessible and useful to everyone. 
The WIM is the 1st multilingual search engine exclusively dedicated to travelling, which instantly displays and locate all "must-see" of every destination ranked by popularity, and allows your future customer to map out their own experience thanks to numerous thematic filters.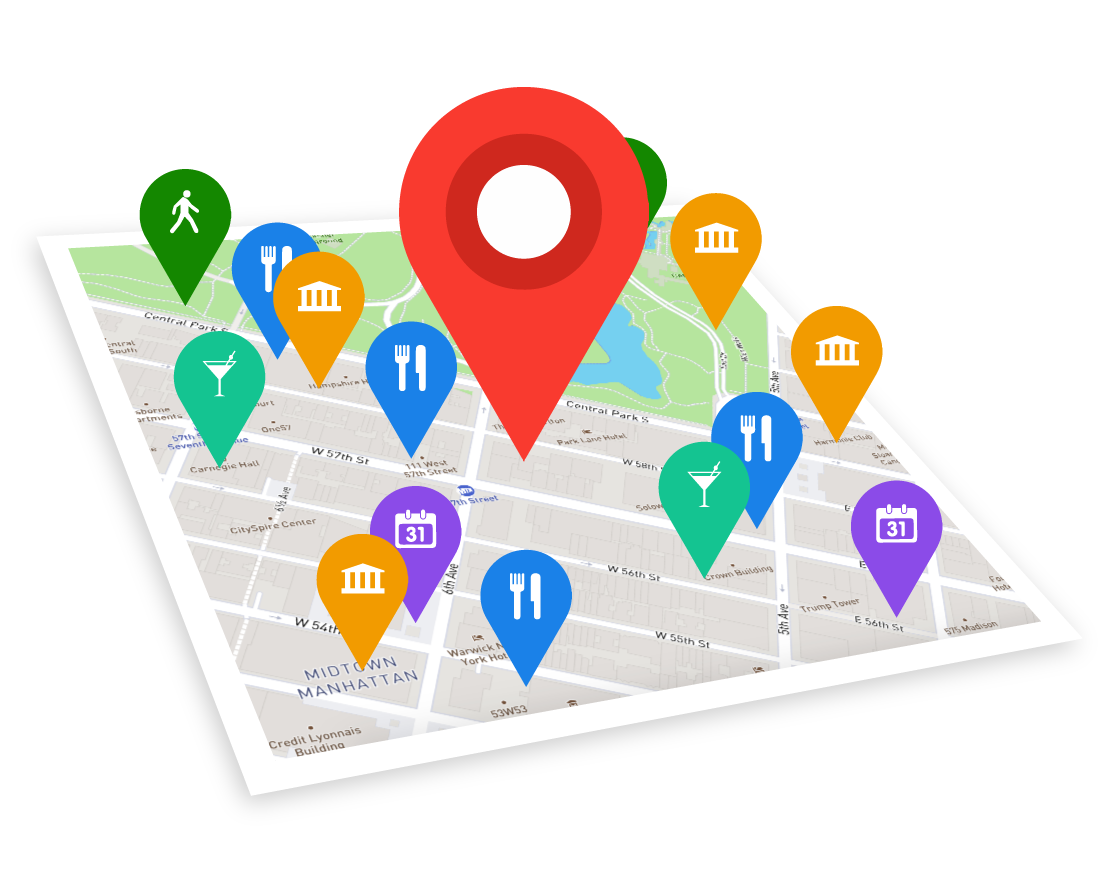 Talk to your customers about what they care about
74% of travelers search first for touristic information about their next destination, against 5% for their accommodation and 7% for means of transport.

Thanks to WIM, enhance your services and create news ones, increase the efficiency of your commercial messages by providing first and foremost information about the destination your customers are interested in. Provide to your (future) clients the information they need at the right moment. For 86% of travelers the vicinity of major points of interest is an important criteria in their purchasing decision.
The search engine WIM and its 3M of points of interest across the world enables you to reach a large and qualified audience and increase your conversion rate as well as your loyalty rate !

2 outils pour gérer vos données
Une interface pour construire vos données
Bénéficiez d'une interface dédiée pour sélectionner les points d'intérêt, créer tous vos guides thématiques et rédiger vos propres points d'intérêt grâce aux informations disponibles sur Cirkwi.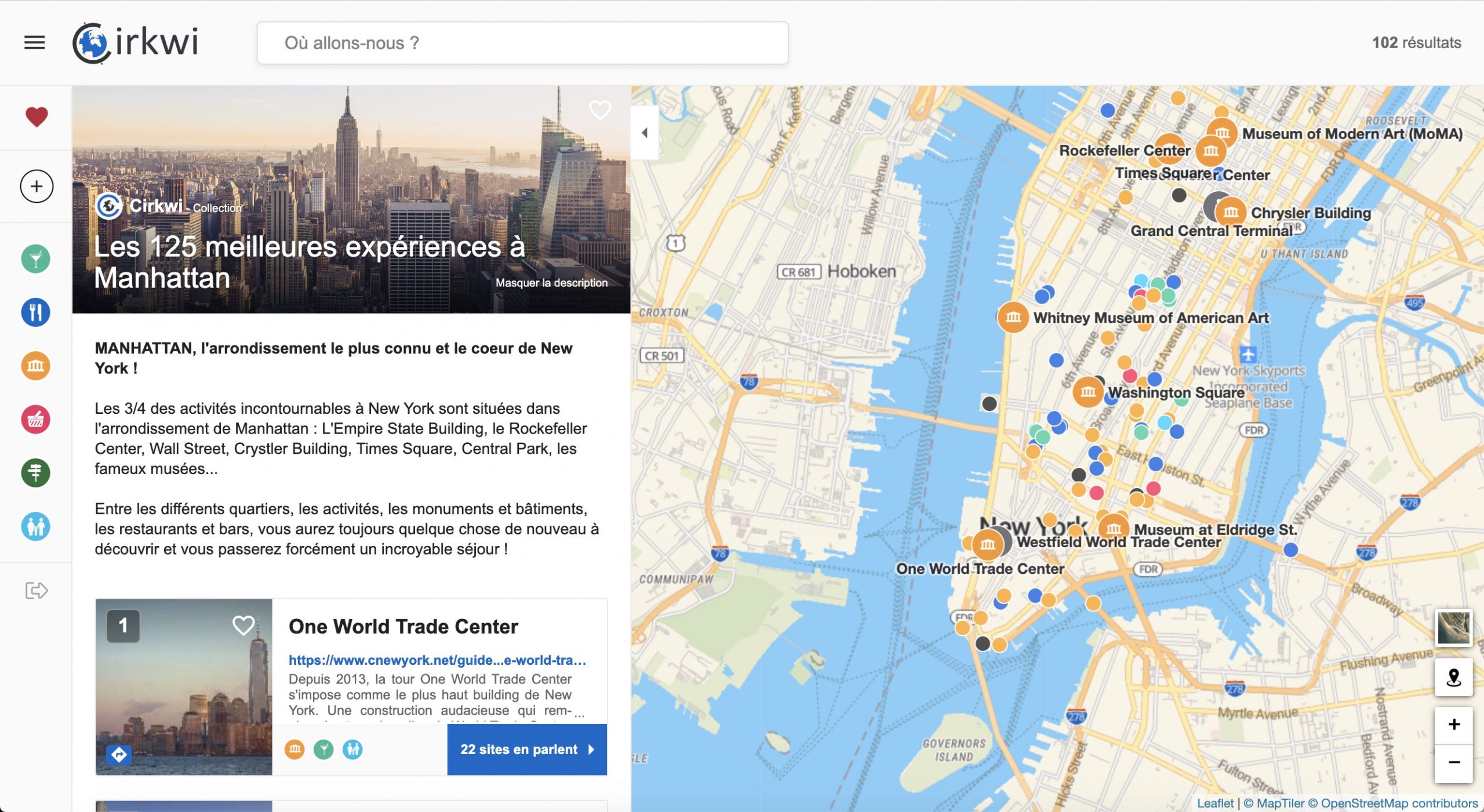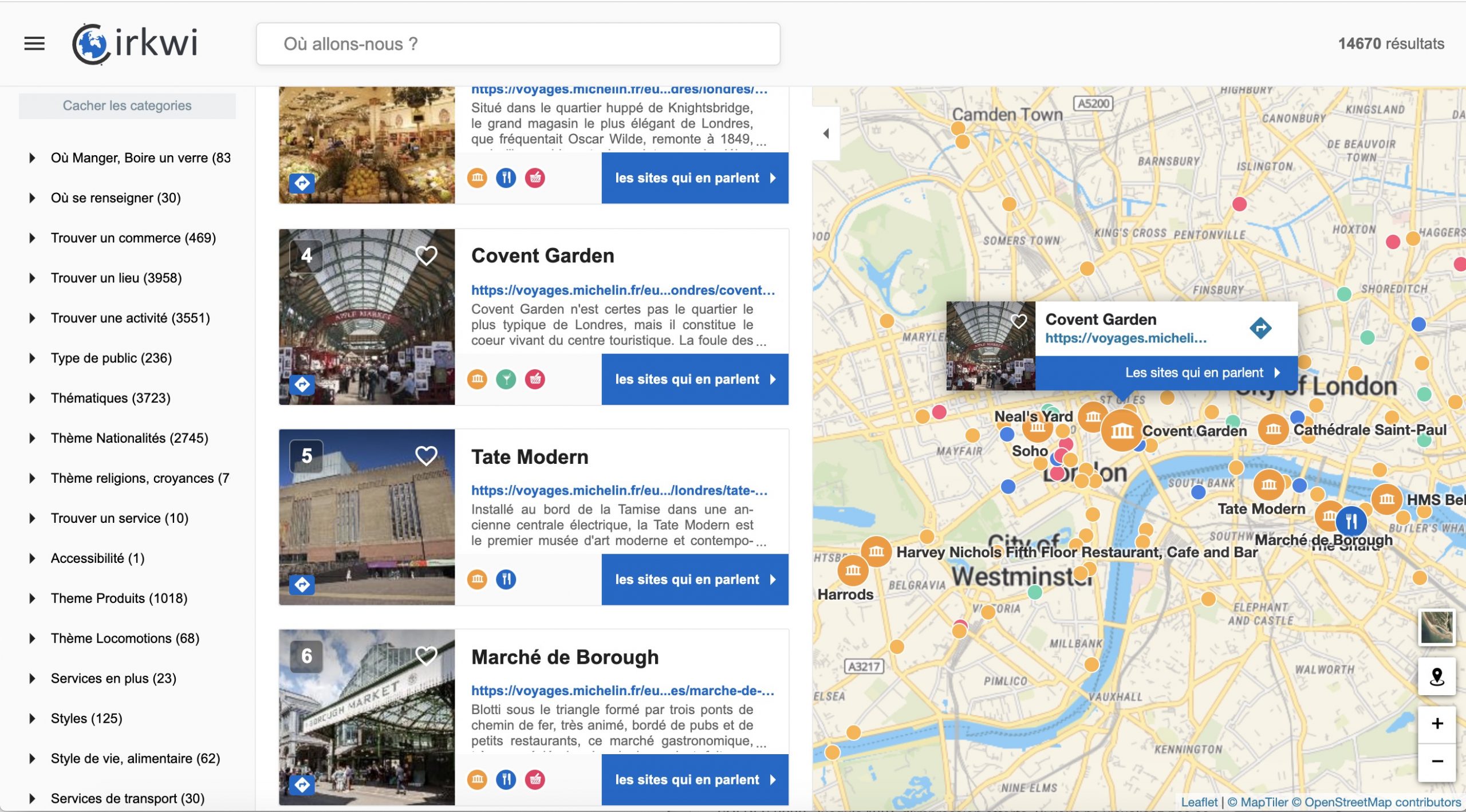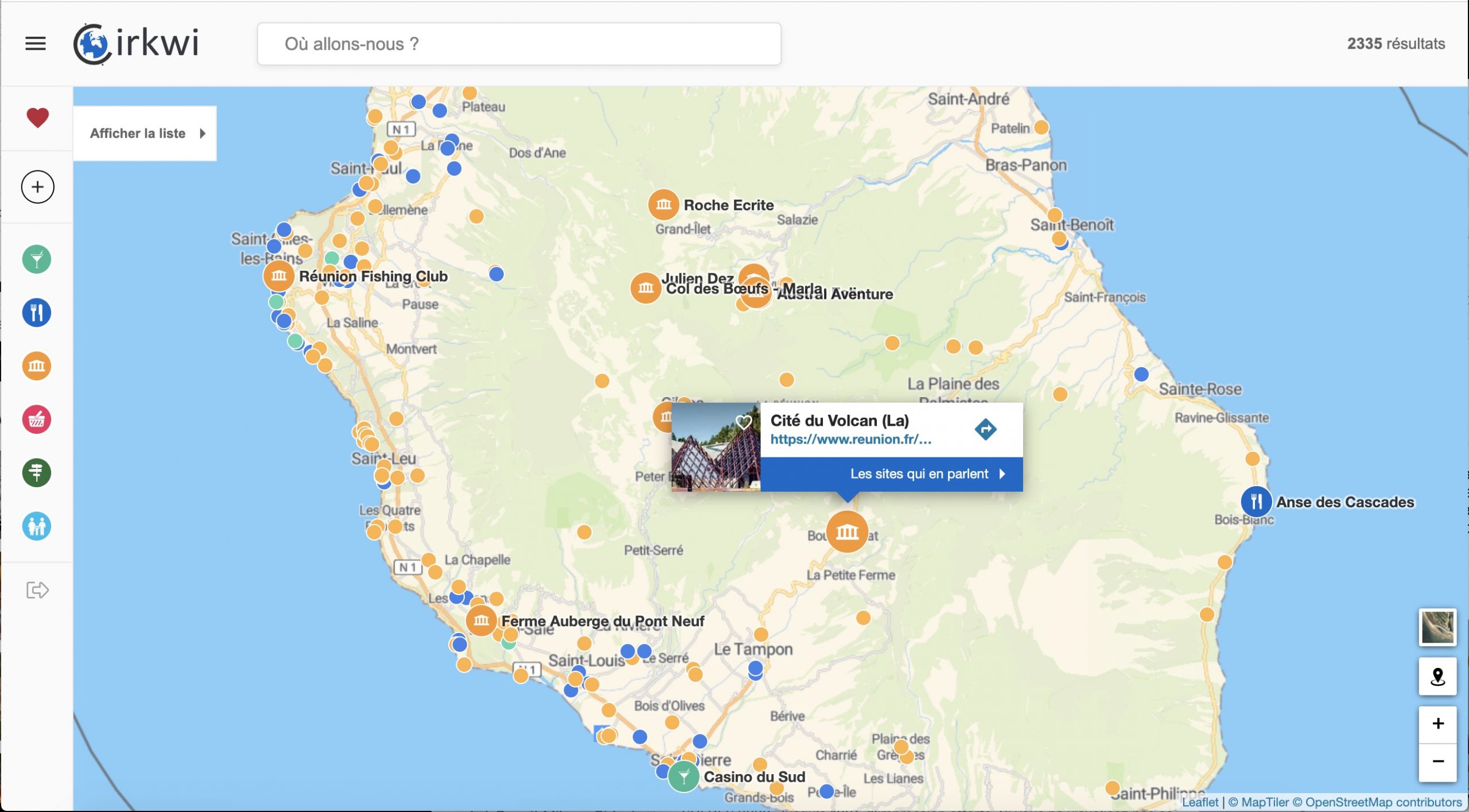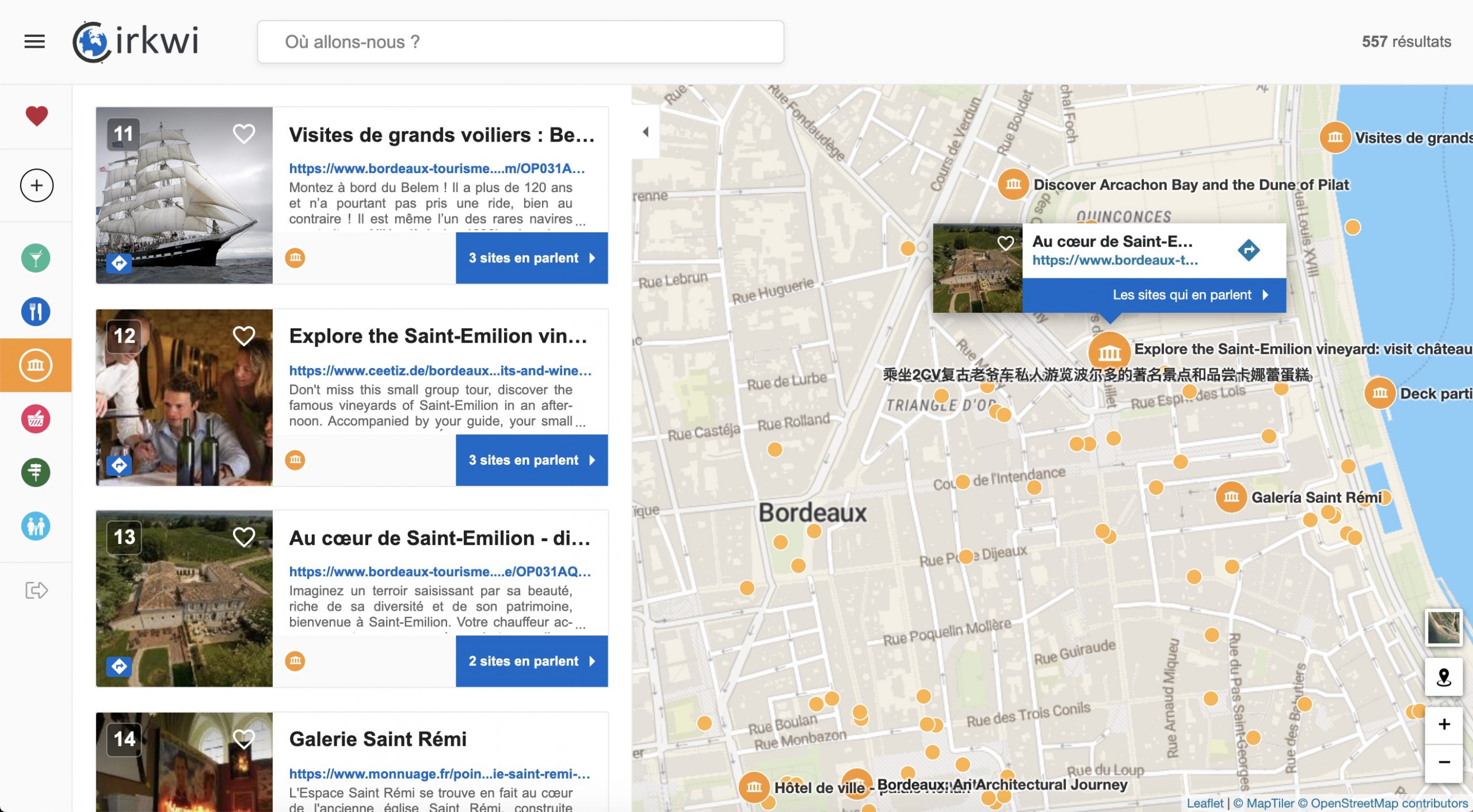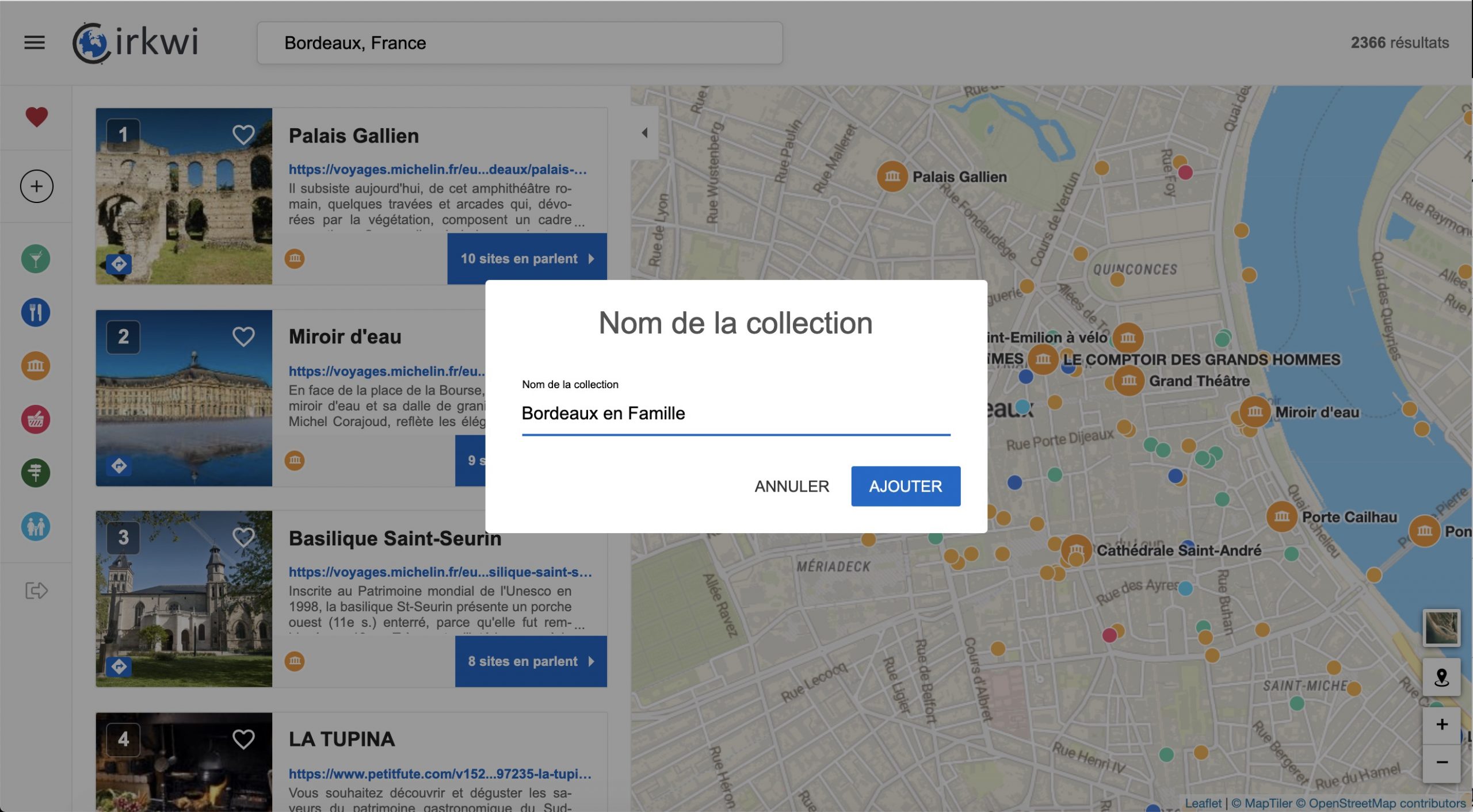 Une administration pour gérer votre base
Une administration pour paramétrer votre base de données (gérer les sources, les Thématiques, les langues...), accéder à l'API pour récupérer les données et guides ou pour créer vos widgets et modules à intégrer.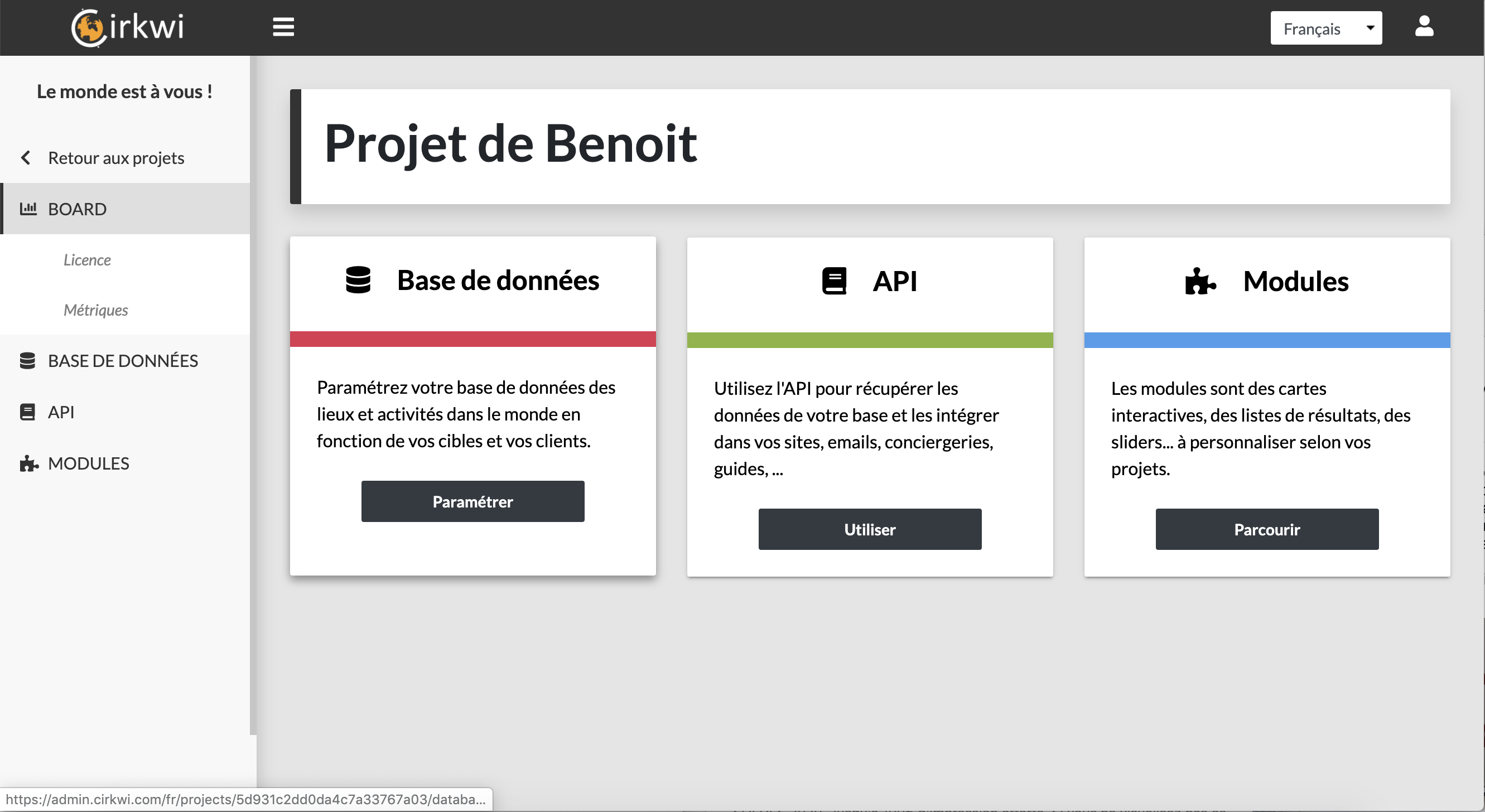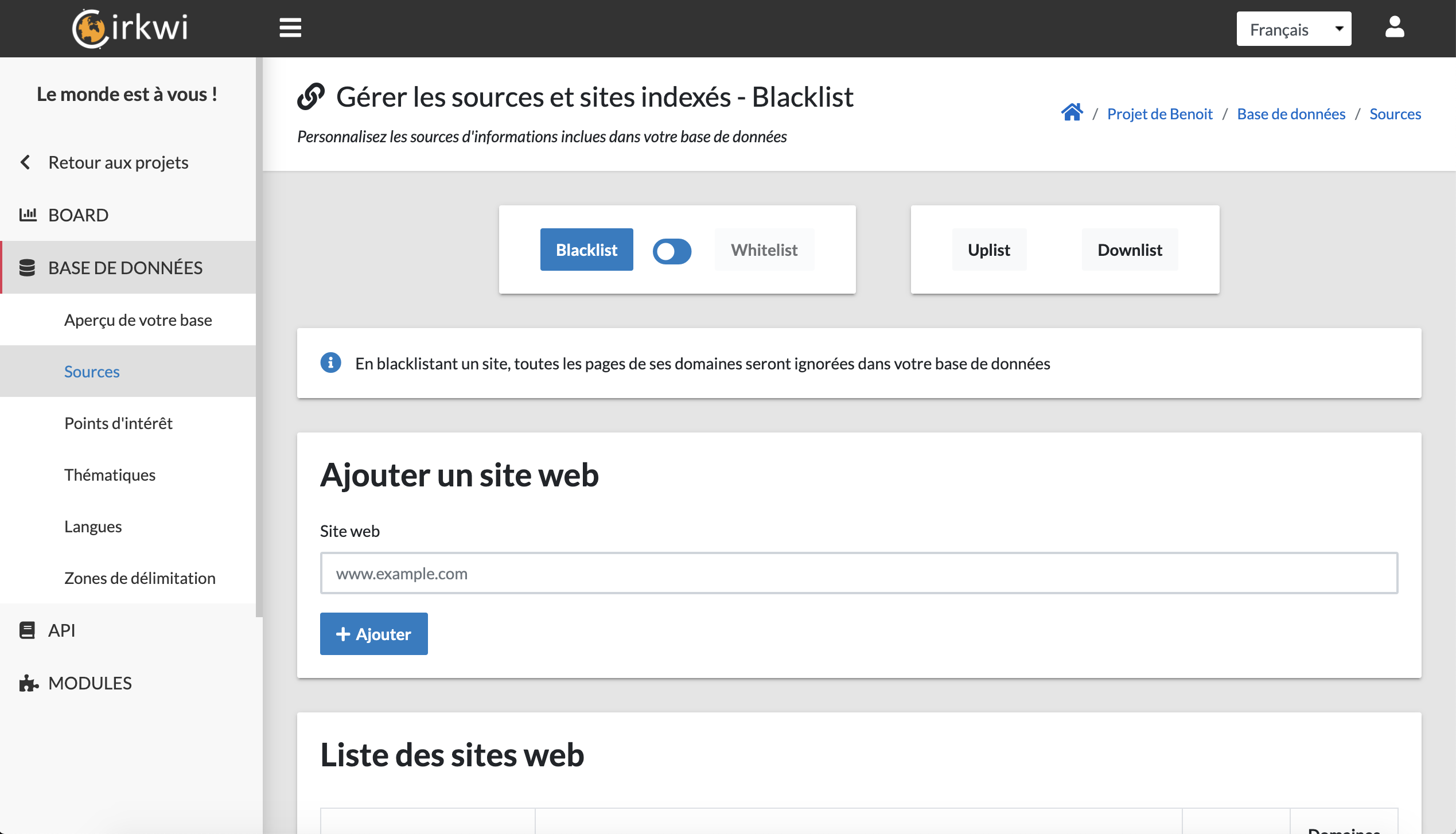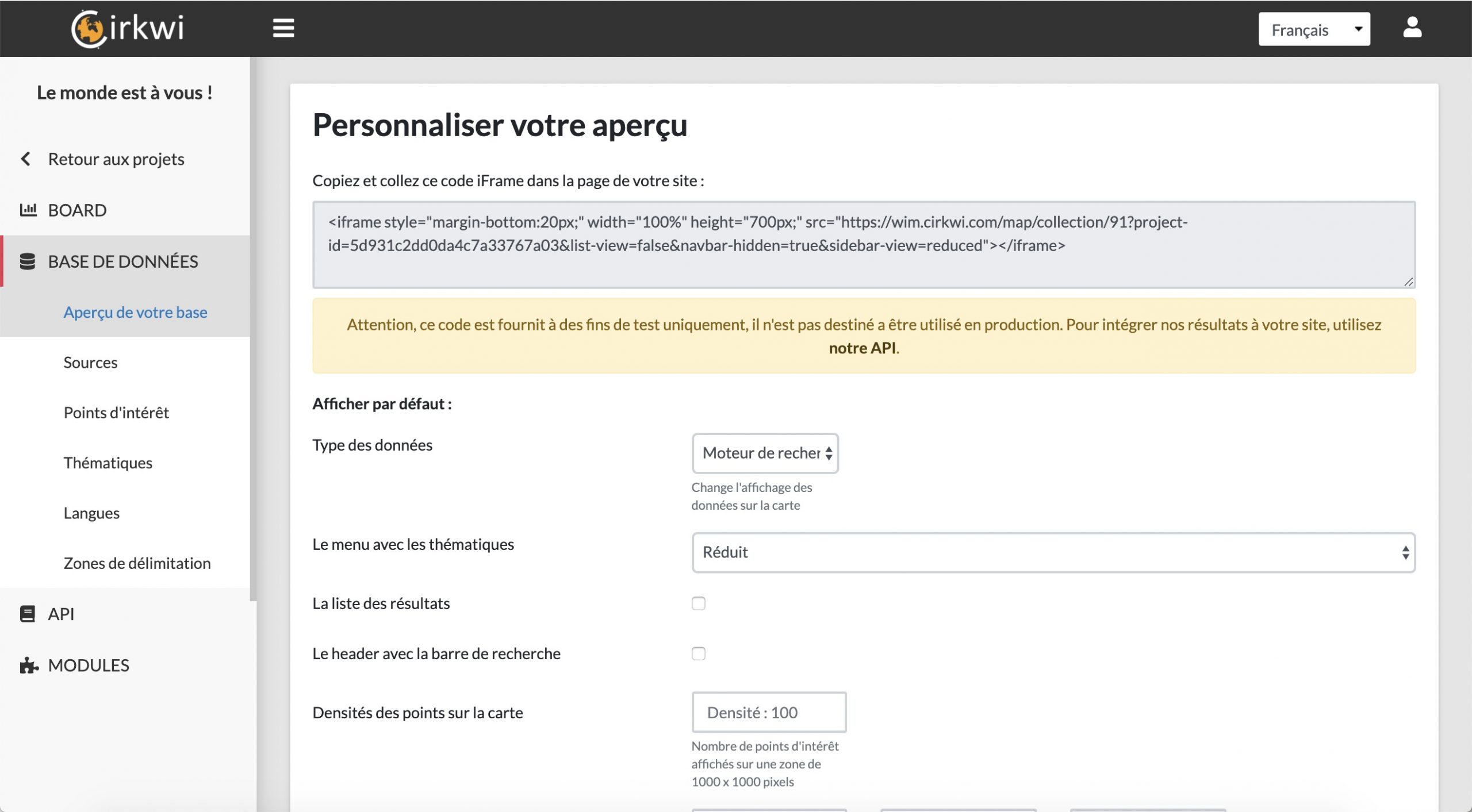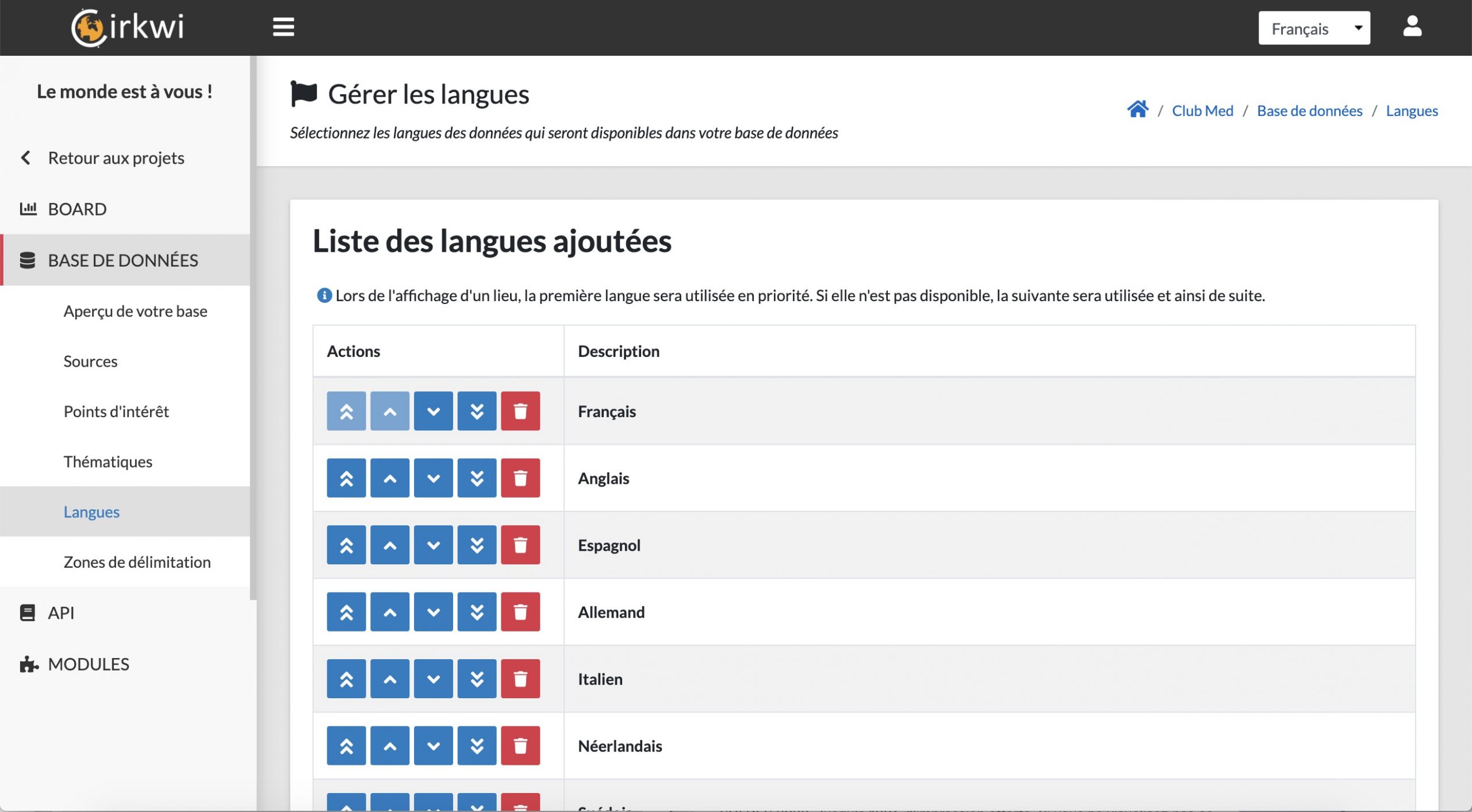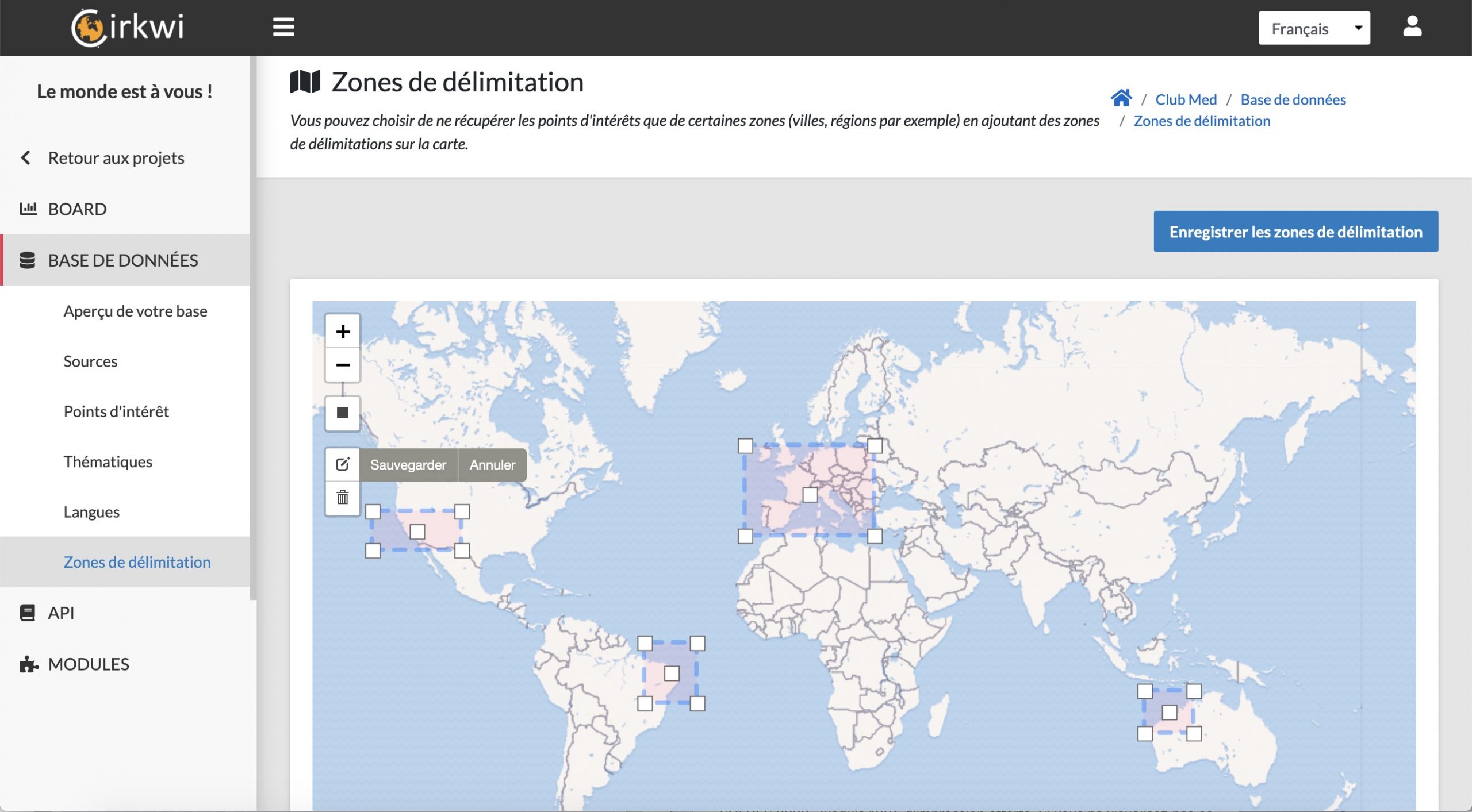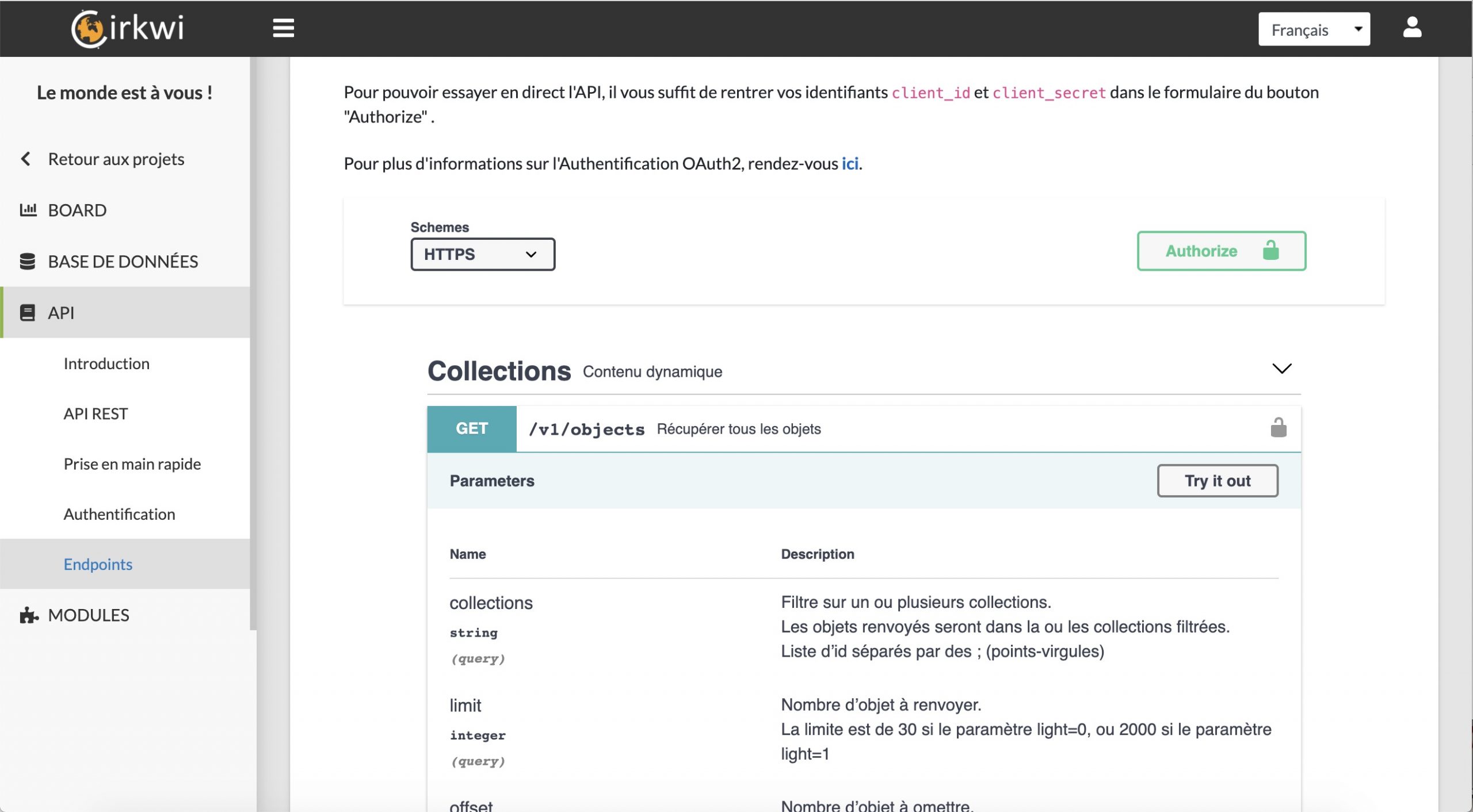 The WIM : The comprehensive solution

The WIM database
Acess over 3 millions points of interest and more than 10 million indexed web pages to create your own database.

A dedicated administration
An interface to set your own databases, select your source websites and indexed webpages.

Your own database
Set your own database according to your projects and your target clients. Provide the right customer with the right information at the right time!

API Rest
Benefit from a API Rest, a standard protocol which allows you to retrieve data when needed, stock and update them... A true API !

Highly qualified data
You can also create your own themes thanks to over 600 categories which qualify the available data. All settings are instantly applied on your API and on the widgets.

Widgets
Widgets are available to help you during the integration process of your touristic information catalogue : sliders, results lists, maps...
Set your database and visualize the result now.
Use Cirkwi for free and keep focused on your business !
Major Key Accounts as well as small businesses
" The hundreds of categories available give infinite possibilities of customizing the touristic information you want to share. Cirkwi is much better than Google Places, which we used previously. "
" World is mine is, as far as I know, the only database providing such high quality, structured content. "
Les autres solutions CIRKWI